5 Best Gauntlet Motorcycle Gloves: Protect Your Hands in Style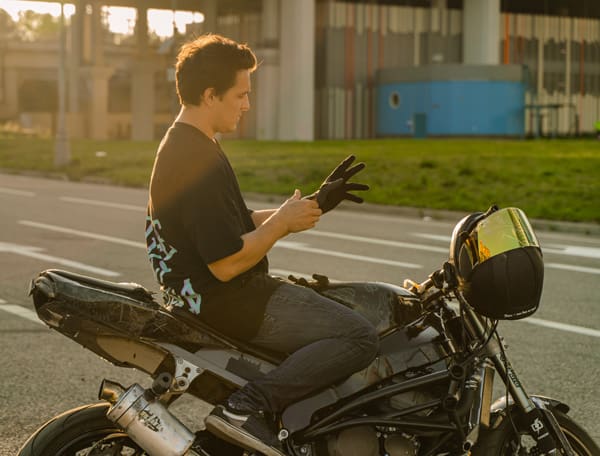 If you have ever seen a biker in action, you might have noticed they wear a unique type of glove that covers a significant part of their forearms, called gauntlets. These gloves have been a popular accessory among bikers for a long time, but have you ever wondered why? Not only do they protect your hands from potential accidents, but they also provide extra grip and comfort while riding. With so many options available, it can be challenging to know which gloves to choose. That's why in this article I have compiled a list of the best gauntlet motorcycle gloves on the market, so you can make an informed decision.
What are Gauntlets?
Motorcycle gloves come in various styles and designs to suit different riding conditions and personal preferences. Main varities are Gauntlets, Short Cuffs and Fingerless gloves. Gauntlets refer to a specific kind of glove that covers not only the hand and fingers but also extends to the forearm, encompassing the wrist. Originally utilized during the medieval era, they served as protective equipment for knights and warriors. In contemporary times, gauntlets have evolved into fashionable accessories and protective wear for motorcycle riders. These gloves are ideal for riders who frequently ride in cold or wet weather, as they offer superior insulation and water resistance.
Why do bikers wear gauntlets?
Motorcycle riders choose to wear gauntlet gloves for a variety of purposes, such as increased safety, extended coverage, and improved comfort. By reaching past the wrist and covering the lower forearm, gauntlet gloves offer added protection in the event of a tumble or collision. Furthermore, these gloves assist in protecting riders from harsh weather, low temperatures, and strong winds, resulting in a more enjoyable and stable ride. Gauntlet motorcycle gloves also serve to stop any debris or bugs from getting inside the rider's jacket sleeve, boosting overall security during rides.
Why Should You Wear Gauntlet Motorcycle Gloves?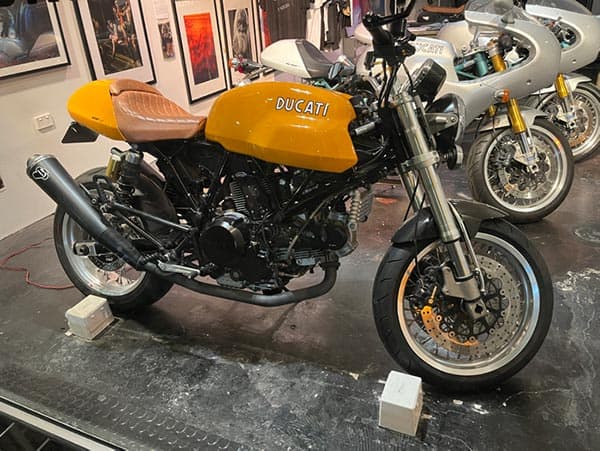 Bikers wear gauntlets for several reasons, Some of the reasons includes,
Extra protection: The extended length and added armor of gauntlet gloves offer more protection for your hands, fingers, and wrists in the event of a crash.
Weather protection: Gauntlet gloves provide better protection against wind, rain, cold weather that can make riding uncomfortable or even dangerous.
Comfort: Many gauntlet gloves are designed with comfort in mind, with features such as breathable materials, soft lining, reinforced palms and adjustable closures.
Style: Gauntlet gloves add a touch of style and flair to your riding gear, making them a popular choice among fashion-conscious riders.
Top 5 Gauntlets Motorcycle Gloves
Based on my riding experience and extensive research, I have compiled the top 5 gauntlets motorcycle gloves.
Alpinestars GP Pro R3 Gloves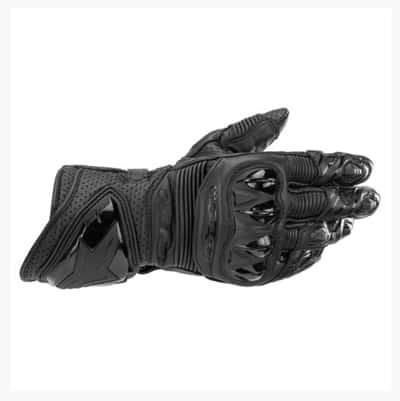 The Alpinestars GP Pro R3 gloves are designed for serious riders who demand the best protection. These gloves feature a full-grain leather construction with reinforced seams and carbon fiber knuckle protectors. The gauntlet style cuff provides excellent coverage, and the gloves come with a secure, double cuff closure system for a snug fit. The gloves also have touch screen compatible fingertips, so you can use your phone without taking them off.
You can check out the prices here.
Dainese Carbon 4 Gloves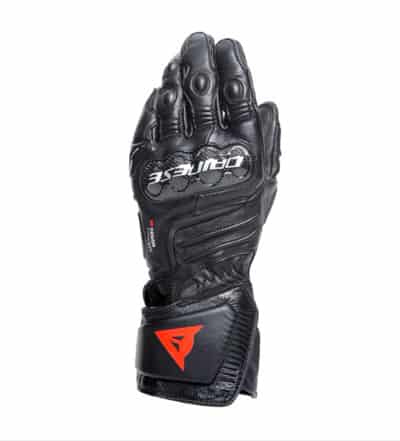 These gloves are crafted from high-quality, durable leather and feature reinforced palm and finger areas for added protection and grip. The gloves also feature carbon fiber inserts on the knuckles and back of the hand, providing superior impact protection. The Carbon 4 Long Leather Gloves are designed to be worn for extended periods, with a pre-curved construction that ensures a comfortable, ergonomic fit. The gloves are also equipped with perforated panels, which help to keep the rider's hands cool and dry during warmer weather.
You can check out the prices here.
Held Evo-Thrux II Gloves
The Held Evo Thrux II Gloves are a high-quality, versatile option for motorcycle riders seeking both protection and comfort. These gloves are constructed from a combination of kangaroo leather and cowhide, which provides a balance of durability and flexibility. Some of the main features are hard plastic knuckle protection and reinforced palm and finger areas, providing exceptional impact resistance and abrasion protection.
Additionally, the gloves are equipped with perforated panels and a soft lining, which helps to regulate temperature and keep the rider's hands comfortable in warmer weather. The Evo Thrux II Gloves are designed for a snug, comfortable fit, with a pre-curved construction and adjustable wrist closure.
You can check out the prices here.
Knox Handroid Pod MK4 Glove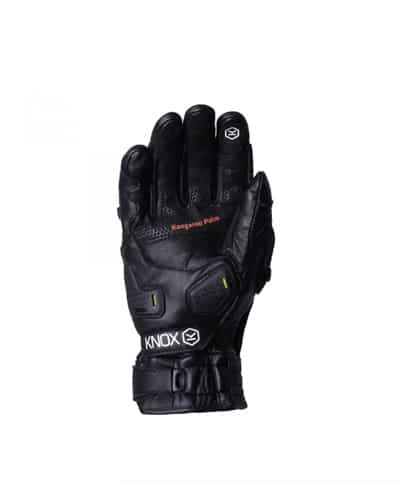 The glove features a patented Exo-Skeletal flexible finger system that provides impact protection to the fingers and knuckles. The finger system is made up of individual sections that are connected by Kevlar® thread, allowing the glove to move with the rider's hand while still providing maximum protection. The palm of the glove is made from Kangaroo leather, which is known for its durability and abrasion resistance.
The palm also features Kevlar® thread stitching for added strength and durability. The back of the glove is made from breathable stretch Airprene material that allows air to circulate, keeping the rider's hand cool and comfortable. The wrist closure system features a double cuff with a secure Velcro® strap, ensuring a snug and secure fit.
You can check out the prices here.
Iron Jias Motorcycle Gloves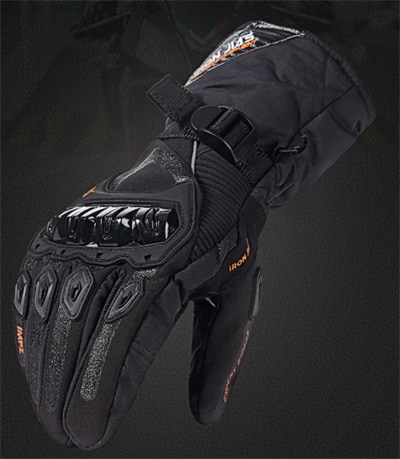 Iron Jias motorcycle gloves are designed to be waterproof and windproof, as well as protective for your hands while riding. The gloves feature a gauntlet-style cuff that extends up your arm to provide extra protection from the wind and weather. These gloves are made from high-quality materials, including a durable synthetic leather exterior that resists wear and tear, and a soft and comfortable lining that helps keep your hands warm and dry. They also feature reinforced palms and fingers for added grip and protection while riding.
You can check out the prices here.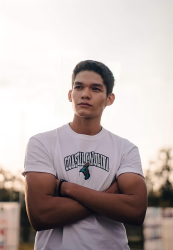 Latest posts by Mike Thompson
(see all)