Life on the Edge: Comparing Motorcycle and Airplane Safety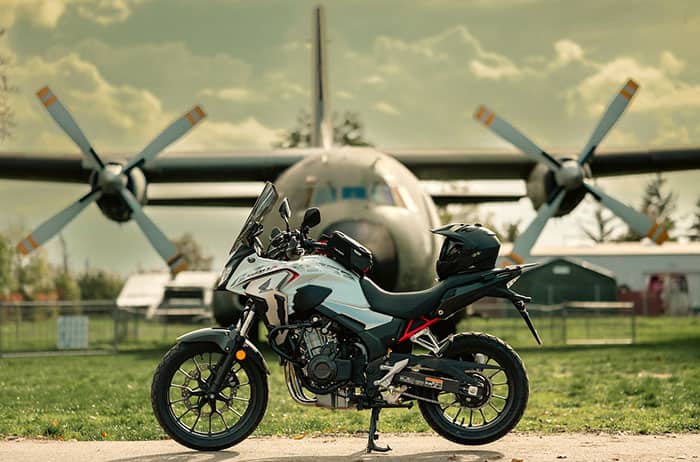 Motorcycles and airplanes, two distinct modes of transportation, capture the thrill of speed, freedom, and adventure. While they cater to different preferences and purposes, they both carry inherent risks. Understanding and comparing the safety aspects of motorcycles and airplanes is crucial for individuals contemplating their choice of transportation. This article aims to provide a comprehensive analysis of motorcycle vs airplane safety. The National Highway Traffic Safety Administration (NHTSA) serves as a valuable resource for understanding motorcycle accident statistics in the United States while The Federal Aviation Administration (FAA) provides crucial data on aviation safety in the United States, offering valuable insights into accident rates, safety measures, and regulations. By comparing accident rates between motorcycles and airplanes, we can gain a perspective on the relative safety of each mode of transportation.
Motorcycle Safety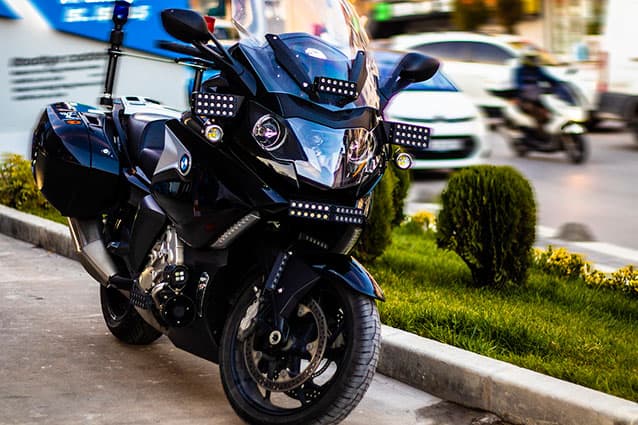 Understanding motorcycle safety statistics in the United States can provide valuable insights into the challenges riders face and the importance of safety precautions. Drawing upon data from the National Highway Traffic Safety Administration (NHTSA) and other reliable sources, this section will examine motorcycle safety, contributing factors to accidents and injuries, and the measures and precautions riders can take to enhance their safety.
Overview of Motorcycle Safety Statistics in the United States
Motorcycle safety statistics provide valuable insights into the risks and challenges faced by riders on the road. According to the National Highway Traffic Safety Administration (NHTSA), in 2019, motorcycle fatalities accounted for approximately 14% of all traffic-related deaths in the United States. Furthermore, NHTSA's data reveals that motorcycle riders are approximately 29 times more likely to be involved in a fatal accident per mile traveled compared to passenger vehicle occupants. These statistics emphasize the need to understand and address motorcycle safety concerns.
Factors Contributing to Motorcycle Accidents and Injuries
Multiple factors contribute to motorcycle accidents and injuries. One significant factor is speeding, which increases the risk of losing control and reduces the rider's ability to respond to unexpected situations. According to the NHTSA, in 2019, 33% of motorcycle riders involved in fatal crashes were speeding. Additionally, impaired driving poses a substantial risk, with approximately 28% of motorcycle riders involved in fatal crashes having a blood alcohol concentration (BAC) of 0.08% or higher. Moreover, the lack of proper protective gear, such as helmets, significantly increases the likelihood of severe head injuries and fatalities.
Safety Measures and Precautions for Motorcycle Riders
Emphasizing the Importance of Wearing Helmets and Protective Gear: Wearing a helmet is a crucial safety measure for motorcycle riders. According to the NHTSA, helmets saved an estimated 1,872 lives in 2017, and an additional 749 lives could have been saved if all motorcyclists wore helmets. Helmet usage significantly reduces the risk of head injuries and fatalities in motorcycle accidents.
Highlighting the Significance of Motorcycle Training Programs and Licensing Requirements: Participating in motorcycle rider training programs enhances riders' skills, knowledge, and risk awareness. The Motorcycle Safety Foundation (MSF) offers comprehensive training courses designed to improve rider competence and safety. Additionally, obtaining the appropriate motorcycle endorsement on a driver's license ensures riders meet specific competency standards.
Addressing the Significance of Defensive Driving Techniques: Defensive driving techniques are crucial for motorcycle riders to anticipate potential hazards and mitigate risks on the road. Maintaining a safe following distance, being aware of blind spots, and using proper signaling contribute to overall safety. Organizations such as the MSF provide guidelines on defensive riding strategies.
Airplane Safety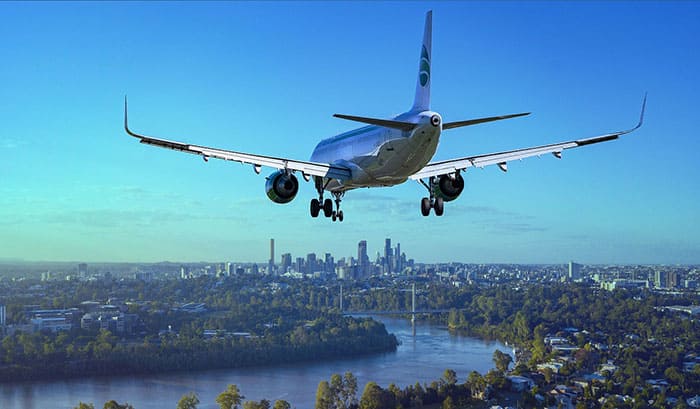 Airplanes serve as a vital mode of transportation, facilitating travel across vast distances and connecting people globally. While airplane accidents capture significant media attention, it is important to understand the overall safety record of aviation. This section will provide an introduction to aviation safety in the United States, compare accident rates between motorcycles and airplanes, and explore the safety measures and regulations in place to ensure safe air travel.
Overview of Airplane Safety Statistics in the United States
Airplane travel has a remarkable safety record, supported by comprehensive safety measures and regulations. According to the Federal Aviation Administration (FAA), the fatality rate for scheduled commercial aviation in the United States has consistently remained below 0.2 fatalities per 100 million passenger-miles traveled over the past decade. In fact, the likelihood of being involved in a fatal airplane accident is exceedingly rare, further highlighting the high level of safety in air travel.
Factors Contributing to Airplane Safety
Airplane safety is the result of multiple factors working in tandem to mitigate risks. These factors include:
Rigorous Maintenance and Inspection Procedures: The aviation industry follows stringent maintenance and inspection protocols. Airplanes undergo regular inspections, maintenance checks, and component replacements to ensure their airworthiness. Maintenance activities are conducted by certified aviation mechanics and facilities, adhering to manufacturer recommendations and FAA regulations.
Pilot Training and Certification Standards: The training and certification process for pilots is extensive and rigorous. Aspiring pilots must complete theoretical knowledge courses, flight simulator exercises, and accumulate a required number of flight hours. The FAA issues pilot certificates, such as the Airline Transport Pilot (ATP) certificate, to ensure pilots possess the necessary competency and proficiency to operate aircraft.
Safety Measures and Precautions in the Aviation Industry
Air Traffic Control Systems and Safety Protocols: Air traffic control plays a crucial role in maintaining safe and efficient air travel. Air traffic controllers guide aircraft movements, monitor airspace, and ensure safe separation between airplanes. Additionally, standardized communication procedures, airspace regulations, and operating practices contribute to overall aviation safety.
Safety Regulations and Standards: The FAA establishes and enforces a comprehensive regulatory framework to maintain aviation safety. This includes aircraft certification standards, pilot licensing requirements, and operational regulations. The FAA conducts accident investigations, safety audits, and continually reviews and updates regulations to improve safety.
Risk Factors and Mitigation Strategies – Motorcycle vs Airplane
Both motorcycles and airplanes carry inherent risks, and understanding the factors that contribute to these risks is crucial. In this section, we will analyze the risk factors associated with motorcycles and airplanes and explore the strategies employed to mitigate these risks.
Risk Factors in Motorcycle Riding
Speeding and Reckless Riding
Excessive speed and reckless riding are major risk factors for motorcycle accidents. Riders who exceed the speed limit have reduced control over their motorcycles, increasing the likelihood of accidents and severe injuries.
Impaired Riding
Riding under the influence of alcohol or drugs significantly impairs judgment, coordination, and reaction time. Impaired motorcycle riders are more prone to accidents and are at a higher risk of sustaining severe injuries.
Lack of Protective Gear
Failure to wear appropriate protective gear, such as helmets, gloves, jackets, and sturdy footwear, increases the risk of severe injuries in the event of a crash. Protective gear helps mitigate the impact of collisions and reduces the severity of injuries.
Mitigation Strategies for Motorcycle Safety
Promoting Awareness and Education
Public awareness campaigns and educational programs can help highlight the risks associated with motorcycle riding and encourage responsible behavior. Promoting safety through media campaigns, community initiatives, and rider education programs can improve awareness and encourage safer riding practices.
Enforcing Helmet Laws and Protective Gear Usage
Strict enforcement of helmet laws and promoting the use of other protective gear is crucial. Mandating helmet use and raising awareness about the benefits of protective gear can significantly reduce the severity of injuries in motorcycle accidents.
Supporting Rider Training and Skill Development
Providing access to comprehensive rider training programs, such as those offered by the Motorcycle Safety Foundation (MSF), can enhance rider skills, knowledge, and risk management. These programs focus on defensive riding techniques, hazard awareness, and emergency maneuvers.
Risk Factors in Airplane Travel
Mechanical Failures
Although rare, mechanical failures can pose a risk to airplane safety. Malfunctions in critical systems, such as engines, flight controls, or landing gear, can lead to accidents if not promptly detected and resolved.
Weather Conditions
Adverse weather, including thunderstorms, heavy turbulence, icing, or fog, can create hazardous flying conditions. Pilots must be well-trained and follow strict procedures to navigate safely through challenging weather conditions.
Human Error
Errors made by pilots, air traffic controllers, or maintenance personnel can contribute to accidents. Mistakes in communication, decision-making, or aircraft maintenance procedures need to be minimized through comprehensive training, standard operating procedures, and thorough checks.
Mitigation Strategies for Airplane Safety
Robust Maintenance Programs
Implementing stringent maintenance programs and adhering to manufacturer guidelines ensure the airworthiness of aircraft. Regular inspections, preventive maintenance, and component replacements help detect and address potential issues before they compromise safety.
Continuous Pilot Training and Proficiency
Regular training, simulations, and recurrent evaluations help pilots maintain and enhance their skills and knowledge. Ongoing education and proficiency checks ensure pilots are equipped to handle various scenarios and make informed decisions during flights.
Advanced Technology and Safety Systems
The aviation industry continually develops and deploys advanced technologies, such as collision avoidance systems, improved weather forecasting, and enhanced communication systems. These systems help mitigate risks and improve situational awareness for pilots.
By understanding the risk factors associated with motorcycle riding and airplane travel, and implementing appropriate mitigation strategies, it is possible to enhance safety in both modes of transportation. Encouraging responsible behavior, enforcing regulations, and investing in training and technology can significantly reduce the risks and ensure a safer experience for riders and passengers alike.
Final Thoughts – Motorcycle vs Airplane Safety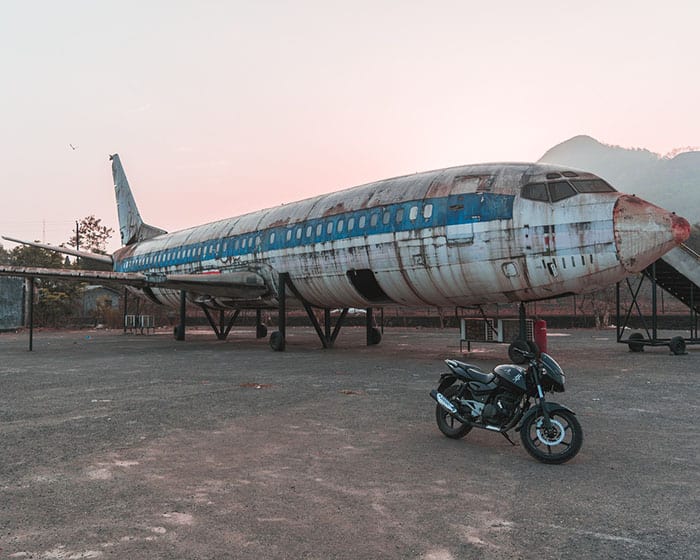 Risk factors associated with motorcycles include speeding, impaired driving, and the lack of protective gear, while airplane risk factors include mechanical failures, weather conditions, and pilot error. However, both modes of transportation have implemented measures to mitigate these risks. Advances in motorcycle safety technologies, such as anti-lock braking systems (ABS) and helmet innovations, contribute to reducing accident severity. Similarly, airplane safety measures include collision avoidance systems, enhanced weather forecasting, and stringent regulatory standards.
Government regulations play a vital role in promoting safety in both motorcycle riding and air travel. Legislation regarding helmet use, licensing requirements, and vehicle equipment regulations impact motorcycle safety, while the FAA's comprehensive regulatory framework ensures aviation safety standards are met. Ongoing research, accident investigations, and safety audits further drive continuous improvements in safety across both domains.
By understanding the risks, adopting responsible behaviors, and adhering to safety measures, individuals can mitigate potential dangers associated with motorcycles and airplanes. Awareness of statistics, safety technologies, and government regulations empowers riders and passengers to make informed decisions and actively contribute to their safety.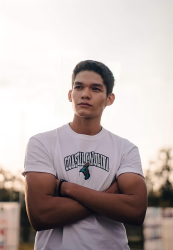 Latest posts by Mike Thompson
(see all)